Here's the one I got. Pretty sure it was less than $300 when I bought it. Will take .9mm wire. Have welded 5mm wall thickness pipe to 10mm plate with the stick welder. Not sure of the duty cycle, but I was going non stop as fast as I could keep electrodes up to it and I overheated before the welder did.
https://www.ebay.com.au/itm/NEW-Multi-functional-Campmark-185AMP-MIG-MMA-ARC-Gas-Gasless-Inverter-Welder/312131059014?hash=item48ac75fd46:g:N9sAAOSwC7Ba9SJT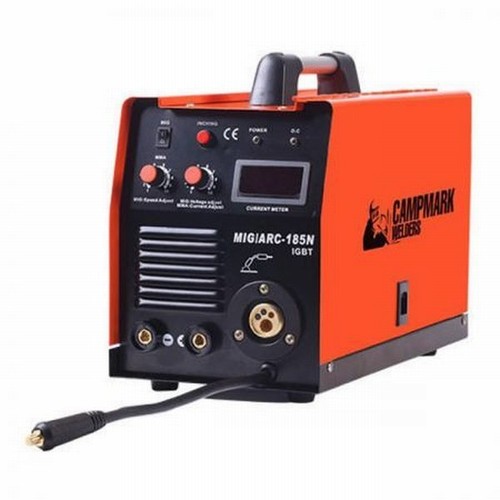 Bunyip, you need to have go at stick welding with an inverter - it will make you think you're far better than you are.
Mick
last edited by